The project looks into the experience of breast pumping. In particular in how milk flow and production can be improved when mothers have to breast pump wherever they are without their babies. 
El proyecto se centra en la experiencia de la extracción de leche materna. En particular, en cómo el flujo y la producción pueden ser mejorados cuando las madres necesitan extraerse la leche en  
el momento en el que están sin sus bebes en cualquier lugar.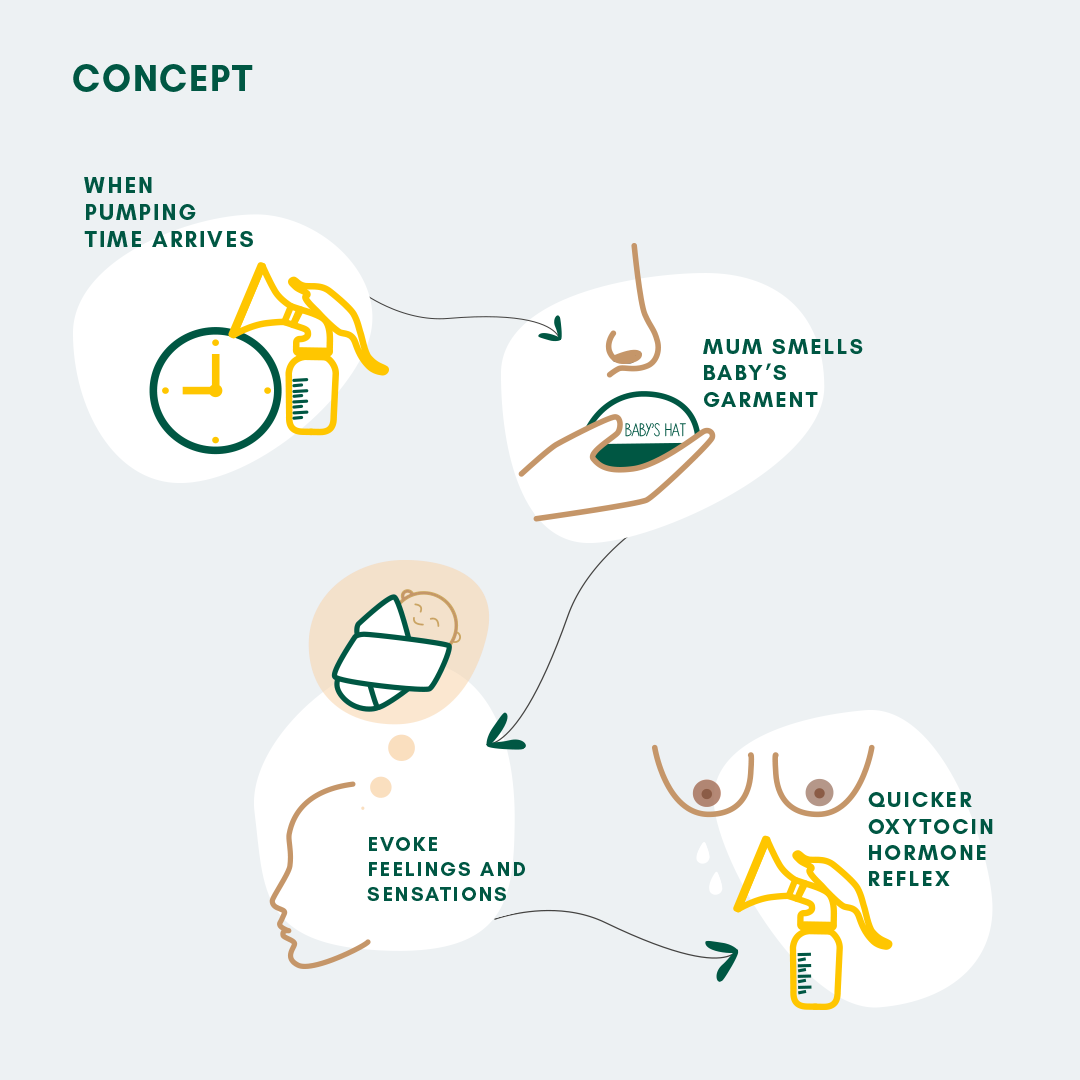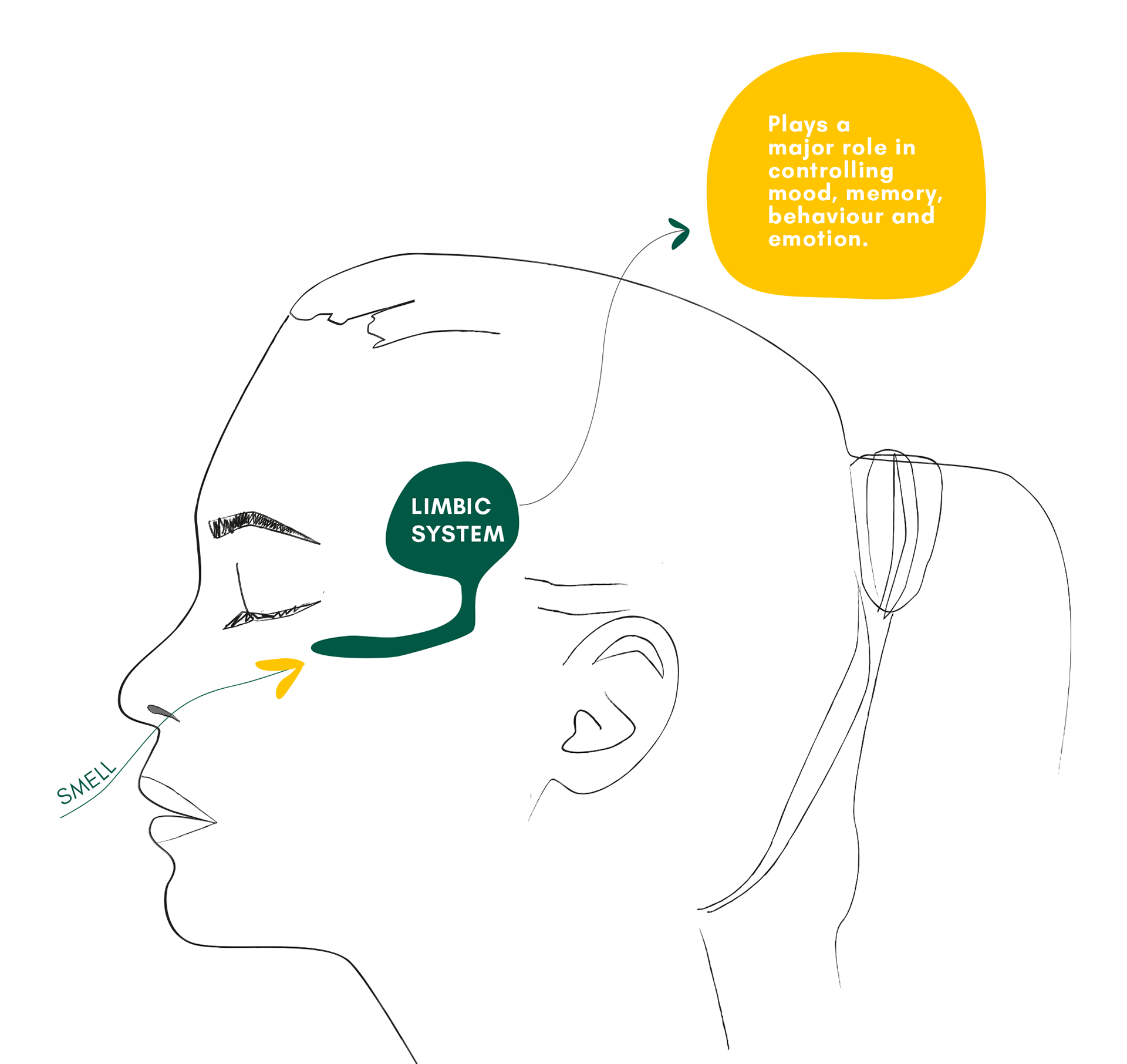 There is a hormone called Oxytocin that makes the milk flow for the current feed, this hormone can be stimulated by the mother's feelings and sensations originated by touching, seeing, smelling or hearing her baby.
Smell is a sense that is directly connected to the limbic system, which plays an important role in controlling mood, behaviour and emotion. Moms during the lactation period have their hormones revved up and this makes their senses more sensitive to anything related to their infants. So, they are able to distinguish the scent of their babies on a t-shirt among t-shirts worn by other infants. 

​​​​​​​
Existe una hormona llamada Oxitocina que hace que la leche fluya para cada toma. Esta hormona puede ser estimulada por los sentimientos y sensaciones de la madre, originadas al tocar, ver, oler u oír a su bebé.
El olfato es un sentido que está directamente conectado con el sistema límbico, que juega un papel importante en el control del comportamiento, las emociones y el estado de ánimo. Las mamás en período de lactancia tienen las hormonas revolucionadas y esto hace que sus sentidos sean más sensibles a cualquier cosa relacionada con sus bebés. Por lo tanto, pueden distinguir el olor de sus bebés en una camiseta entre las camisetas que usan otros bebés.