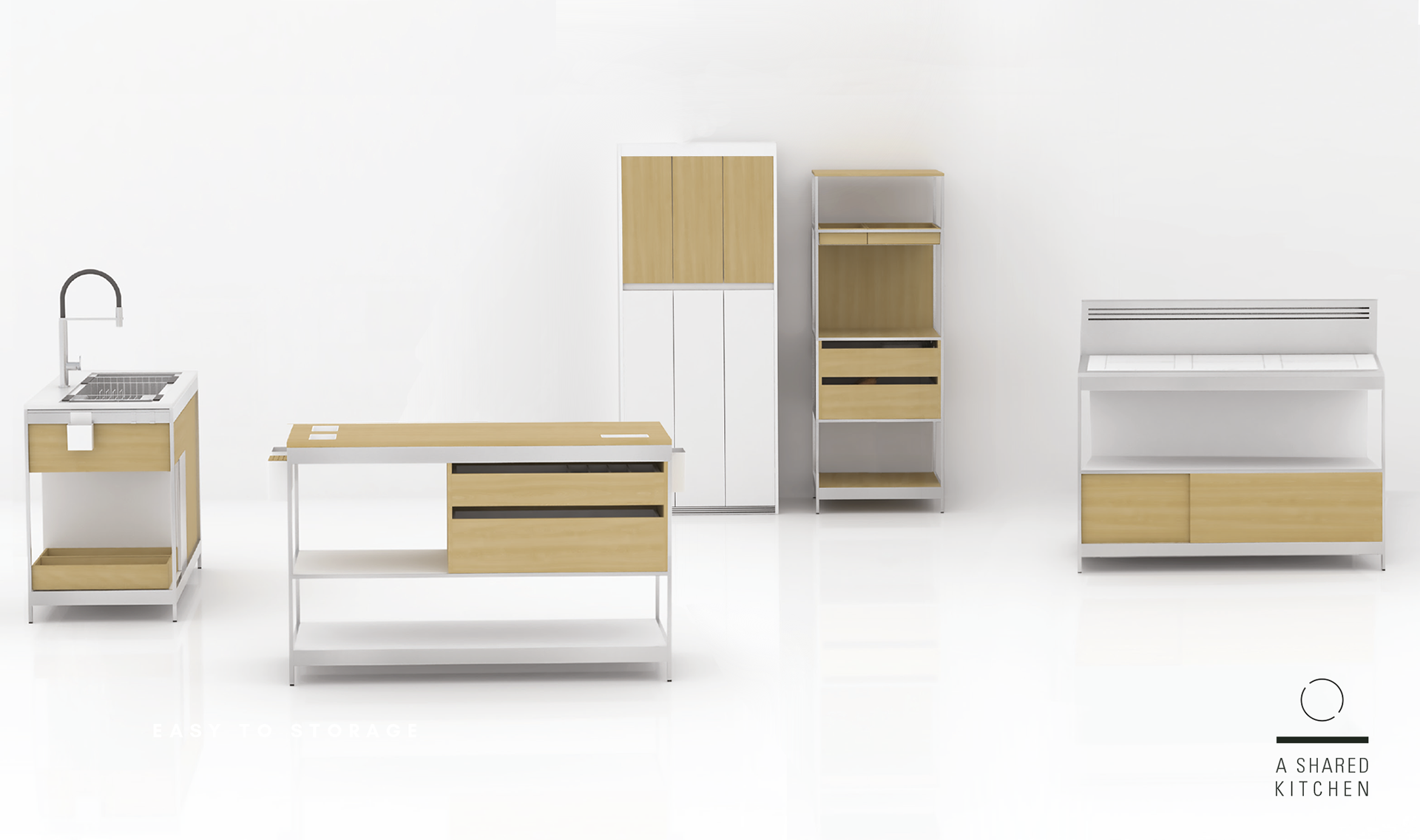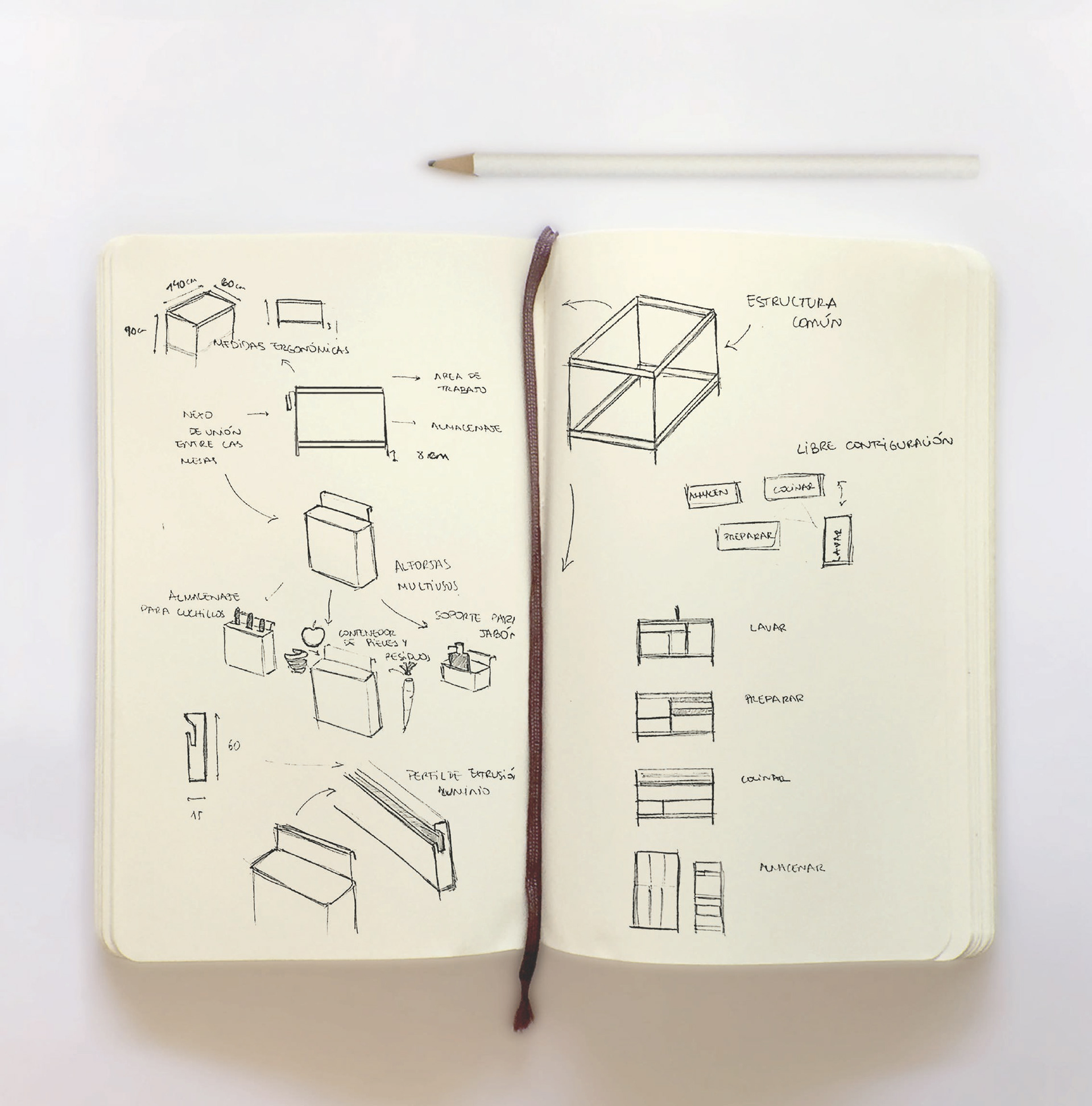 This concept responds to the needs identified in kitchens of coinhabited households. The traditional working areas (preparing, cooking and washing) which are divided in three freestanding items, providing an open kitchen. With this, greater coordination between various functions and better adaptability is achieved to cook individually or collectively.
Each table has the same structure, as well as a system of saddle bags and containers, this permit a flow of dynamic and adaptable work. These aspects allow different users to prepare, cook and wash, at the same time in the same kitchen.
Este concepto responde a las necesidades identificadas en las cocinas de los hogares cohabitados. Las áreas de trabajo tradicionales (preparación, cocción y lavado) se dividen en tres elementos independientes, que proporcionan una cocina abierta y diseñada para cocinar individual o colectivamente. Con esto, se consigue una mayor coordinación entre diversas funciones y una adaptabilidad superior. 
Cada mesa tiene la misma estructura, así como un sistema de alforjas y contenedores, favoreciendo un flujo de trabajo dinámico y adaptable. Estos aspectos permiten a diferentes usuarios preparar, cocinar y lavar, al mismo tiempo en la misma cocina.